Our experienced service team are well skilled, individually trained and supported by our partners from overseas. We are committed to ensure that the company provides the ultimate levels of technical service & services.
We offer tailor made solutions from world wide leading companies for the food industry, which includes turn-key projects for further processing and packaging.
Our Food Technologists and Engineers provide a fully "Customer Care Package, 24h/7 day the week".
Professional Skills
Our main target is to add value

for our customers

products

We are dedicated to provide superior complete solutions, machines, service and technology to secure your future in the food industry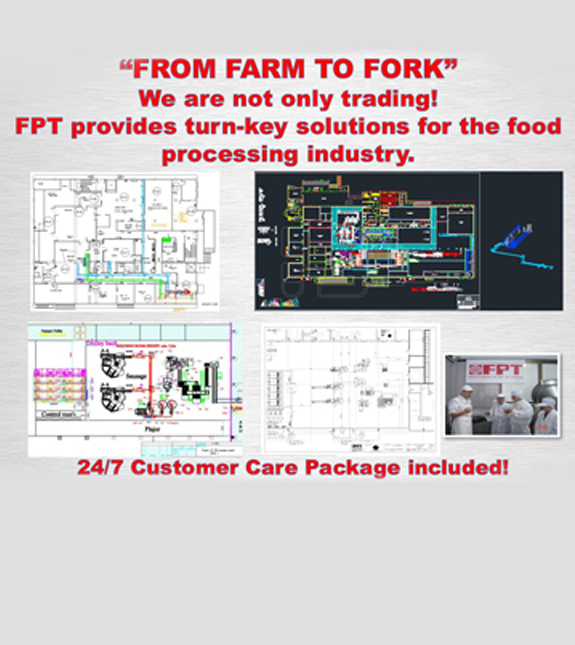 Call Us Now
+971-6-5529971